Covered storage for your motorcycle/ Plus
Our storage boxes are the perfect solution for your covered storage for your motorcycle or personal items. They measure 5 X 8 X 8 and the low cost is hard to be beat.
The lockers are water resistant and safe behind a secure barbed wire gated fence with 24 Hour Access.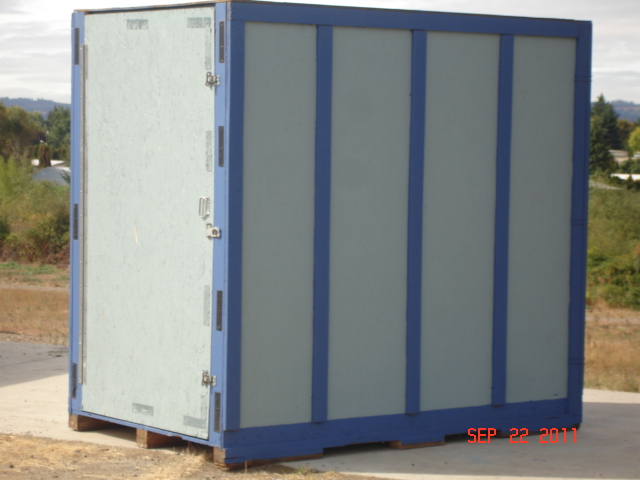 Month to month rental for $30.00.
An option for you could be to buy the box @ $350.00 and leave it here at Storage Oregon for the space rent of $20.00 a month until you wish to move. Then pick up the box and take it to its next home. Imagine no packing or unpacking.  Our location is next to the I-5 freeway and Salem Parkway and you can see our expansive properties from either thoroughfare.
Should You wish for a trailer to make your newly bought Storage Box, You may also purchase one of those from us as well for a very low price.
So say you purchased the Storage Box and the trailer from us and are still not ready to move it. The storage rate per month would be $12.50 a month.