Warning
: A non-numeric value encountered in
/chroot/home/storage/storage-oregon.com/html/wp-content/plugins/simple-feed-list/simple-feed-list.php
on line
71
Warning
: Use of undefined constant title - assumed 'title' (this will throw an Error in a future version of PHP) in
/chroot/home/storage/storage-oregon.com/html/wp-content/plugins/simple-feed-list/simple-feed-list.php
on line
108
Warning
: Use of undefined constant link - assumed 'link' (this will throw an Error in a future version of PHP) in
/chroot/home/storage/storage-oregon.com/html/wp-content/plugins/simple-feed-list/simple-feed-list.php
on line
110
Warning
: Use of undefined constant title - assumed 'title' (this will throw an Error in a future version of PHP) in
/chroot/home/storage/storage-oregon.com/html/wp-content/plugins/simple-feed-list/simple-feed-list.php
on line
108
Warning
: Use of undefined constant link - assumed 'link' (this will throw an Error in a future version of PHP) in
/chroot/home/storage/storage-oregon.com/html/wp-content/plugins/simple-feed-list/simple-feed-list.php
on line
110
Warning
: Use of undefined constant title - assumed 'title' (this will throw an Error in a future version of PHP) in
/chroot/home/storage/storage-oregon.com/html/wp-content/plugins/simple-feed-list/simple-feed-list.php
on line
108
Warning
: Use of undefined constant link - assumed 'link' (this will throw an Error in a future version of PHP) in
/chroot/home/storage/storage-oregon.com/html/wp-content/plugins/simple-feed-list/simple-feed-list.php
on line
110
Warning
: Use of undefined constant title - assumed 'title' (this will throw an Error in a future version of PHP) in
/chroot/home/storage/storage-oregon.com/html/wp-content/plugins/simple-feed-list/simple-feed-list.php
on line
108
Warning
: Use of undefined constant link - assumed 'link' (this will throw an Error in a future version of PHP) in
/chroot/home/storage/storage-oregon.com/html/wp-content/plugins/simple-feed-list/simple-feed-list.php
on line
110
Warning
: Use of undefined constant title - assumed 'title' (this will throw an Error in a future version of PHP) in
/chroot/home/storage/storage-oregon.com/html/wp-content/plugins/simple-feed-list/simple-feed-list.php
on line
108
Warning
: Use of undefined constant link - assumed 'link' (this will throw an Error in a future version of PHP) in
/chroot/home/storage/storage-oregon.com/html/wp-content/plugins/simple-feed-list/simple-feed-list.php
on line
110
Warning
: Use of undefined constant title - assumed 'title' (this will throw an Error in a future version of PHP) in
/chroot/home/storage/storage-oregon.com/html/wp-content/plugins/simple-feed-list/simple-feed-list.php
on line
108
Warning
: Use of undefined constant link - assumed 'link' (this will throw an Error in a future version of PHP) in
/chroot/home/storage/storage-oregon.com/html/wp-content/plugins/simple-feed-list/simple-feed-list.php
on line
110
Warning
: Use of undefined constant title - assumed 'title' (this will throw an Error in a future version of PHP) in
/chroot/home/storage/storage-oregon.com/html/wp-content/plugins/simple-feed-list/simple-feed-list.php
on line
108
Warning
: Use of undefined constant link - assumed 'link' (this will throw an Error in a future version of PHP) in
/chroot/home/storage/storage-oregon.com/html/wp-content/plugins/simple-feed-list/simple-feed-list.php
on line
110
Warning
: Use of undefined constant title - assumed 'title' (this will throw an Error in a future version of PHP) in
/chroot/home/storage/storage-oregon.com/html/wp-content/plugins/simple-feed-list/simple-feed-list.php
on line
108
Warning
: Use of undefined constant link - assumed 'link' (this will throw an Error in a future version of PHP) in
/chroot/home/storage/storage-oregon.com/html/wp-content/plugins/simple-feed-list/simple-feed-list.php
on line
110
Warning
: Use of undefined constant title - assumed 'title' (this will throw an Error in a future version of PHP) in
/chroot/home/storage/storage-oregon.com/html/wp-content/plugins/simple-feed-list/simple-feed-list.php
on line
108
Warning
: Use of undefined constant link - assumed 'link' (this will throw an Error in a future version of PHP) in
/chroot/home/storage/storage-oregon.com/html/wp-content/plugins/simple-feed-list/simple-feed-list.php
on line
110
Warning
: Use of undefined constant title - assumed 'title' (this will throw an Error in a future version of PHP) in
/chroot/home/storage/storage-oregon.com/html/wp-content/plugins/simple-feed-list/simple-feed-list.php
on line
108
Warning
: Use of undefined constant link - assumed 'link' (this will throw an Error in a future version of PHP) in
/chroot/home/storage/storage-oregon.com/html/wp-content/plugins/simple-feed-list/simple-feed-list.php
on line
110
Complimentary use of the Pressure Washer on site part of our overall cleaning station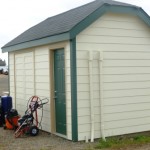 Cleaning station
Spray that mudding fun right off the rig.
Gentle but firm pressure to clean away the road grime.
Easy to Use Ergonomic handle and trigger.
Wheels for Easy positioning.
Choice of spray pattern for every project.
Clean the moss off the your RV with ease.
Sud's capable.
No room or not permitted to wash your Toys, RV's or vehicles at your location……Come see us at Storage Oregon in the Salem/Keizer area.
No time limit, We have 24 Hour Access.
Pressure washer
We have a high pressure (2700 PSI) gas power, mobile, pressure washier, along with our complementary pressure washer we also provide an air compressor for your  tires, vacuum for cleaning the interior, water with long retractable hose to work easily around the "Big Rig", plus addition items to provide a complete, convenient  and easy environment to clean you big toy.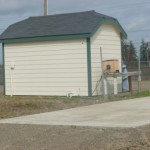 Raised Cement Pad
The unique design of a raised cement cleaning pad is to make washing the whole RV from top to bottom including the undercarriages of your favorite RV, Boat, Trailer, Car and/or 5th Wheel far easier, so when you store with us, coming or going, with only a few extra minutes,  you could always have a very clean and shiny toy.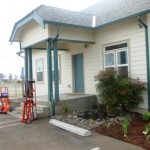 Storage Oregon:
Save money with our very low cost and convent location for RV Storage at Storage Oregon, plus the savings of time and money with our complimentary cleaning station, gives you more time and money  to enjoy and play with your favorite toy.
Related Articles: [catlist=1]
RV cleaning News