Warning
: A non-numeric value encountered in
/chroot/home/storage/storage-oregon.com/html/wp-content/plugins/simple-feed-list/simple-feed-list.php
on line
71
Warning
: Use of undefined constant title - assumed 'title' (this will throw an Error in a future version of PHP) in
/chroot/home/storage/storage-oregon.com/html/wp-content/plugins/simple-feed-list/simple-feed-list.php
on line
108
Warning
: Use of undefined constant link - assumed 'link' (this will throw an Error in a future version of PHP) in
/chroot/home/storage/storage-oregon.com/html/wp-content/plugins/simple-feed-list/simple-feed-list.php
on line
110
Warning
: Use of undefined constant title - assumed 'title' (this will throw an Error in a future version of PHP) in
/chroot/home/storage/storage-oregon.com/html/wp-content/plugins/simple-feed-list/simple-feed-list.php
on line
108
Warning
: Use of undefined constant link - assumed 'link' (this will throw an Error in a future version of PHP) in
/chroot/home/storage/storage-oregon.com/html/wp-content/plugins/simple-feed-list/simple-feed-list.php
on line
110
Warning
: Use of undefined constant title - assumed 'title' (this will throw an Error in a future version of PHP) in
/chroot/home/storage/storage-oregon.com/html/wp-content/plugins/simple-feed-list/simple-feed-list.php
on line
108
Warning
: Use of undefined constant link - assumed 'link' (this will throw an Error in a future version of PHP) in
/chroot/home/storage/storage-oregon.com/html/wp-content/plugins/simple-feed-list/simple-feed-list.php
on line
110
Warning
: Use of undefined constant title - assumed 'title' (this will throw an Error in a future version of PHP) in
/chroot/home/storage/storage-oregon.com/html/wp-content/plugins/simple-feed-list/simple-feed-list.php
on line
108
Warning
: Use of undefined constant link - assumed 'link' (this will throw an Error in a future version of PHP) in
/chroot/home/storage/storage-oregon.com/html/wp-content/plugins/simple-feed-list/simple-feed-list.php
on line
110
Warning
: Use of undefined constant title - assumed 'title' (this will throw an Error in a future version of PHP) in
/chroot/home/storage/storage-oregon.com/html/wp-content/plugins/simple-feed-list/simple-feed-list.php
on line
108
Warning
: Use of undefined constant link - assumed 'link' (this will throw an Error in a future version of PHP) in
/chroot/home/storage/storage-oregon.com/html/wp-content/plugins/simple-feed-list/simple-feed-list.php
on line
110
Warning
: A non-numeric value encountered in
/chroot/home/storage/storage-oregon.com/html/wp-content/plugins/simple-feed-list/simple-feed-list.php
on line
71
Warning
: Use of undefined constant title - assumed 'title' (this will throw an Error in a future version of PHP) in
/chroot/home/storage/storage-oregon.com/html/wp-content/plugins/simple-feed-list/simple-feed-list.php
on line
108
Warning
: Use of undefined constant link - assumed 'link' (this will throw an Error in a future version of PHP) in
/chroot/home/storage/storage-oregon.com/html/wp-content/plugins/simple-feed-list/simple-feed-list.php
on line
110
Warning
: Use of undefined constant title - assumed 'title' (this will throw an Error in a future version of PHP) in
/chroot/home/storage/storage-oregon.com/html/wp-content/plugins/simple-feed-list/simple-feed-list.php
on line
108
Warning
: Use of undefined constant link - assumed 'link' (this will throw an Error in a future version of PHP) in
/chroot/home/storage/storage-oregon.com/html/wp-content/plugins/simple-feed-list/simple-feed-list.php
on line
110
Warning
: Use of undefined constant title - assumed 'title' (this will throw an Error in a future version of PHP) in
/chroot/home/storage/storage-oregon.com/html/wp-content/plugins/simple-feed-list/simple-feed-list.php
on line
108
Warning
: Use of undefined constant link - assumed 'link' (this will throw an Error in a future version of PHP) in
/chroot/home/storage/storage-oregon.com/html/wp-content/plugins/simple-feed-list/simple-feed-list.php
on line
110
Warning
: Use of undefined constant title - assumed 'title' (this will throw an Error in a future version of PHP) in
/chroot/home/storage/storage-oregon.com/html/wp-content/plugins/simple-feed-list/simple-feed-list.php
on line
108
Warning
: Use of undefined constant link - assumed 'link' (this will throw an Error in a future version of PHP) in
/chroot/home/storage/storage-oregon.com/html/wp-content/plugins/simple-feed-list/simple-feed-list.php
on line
110
Warning
: Use of undefined constant title - assumed 'title' (this will throw an Error in a future version of PHP) in
/chroot/home/storage/storage-oregon.com/html/wp-content/plugins/simple-feed-list/simple-feed-list.php
on line
108
Warning
: Use of undefined constant link - assumed 'link' (this will throw an Error in a future version of PHP) in
/chroot/home/storage/storage-oregon.com/html/wp-content/plugins/simple-feed-list/simple-feed-list.php
on line
110
At Storage Oregon we believe that the way to earn your business and trust is to not only rent RV Storage spaces at a lower cost, but also to provide many additional higher level services, free of charge to our customers. A major difference that helps distinguish Storage Oregon from the rest of the facilities is that inclusive list of of free services.
RV Storage Spaces – McMinnvilles Lowest Cost ((Salem Parkway and Interstate 5))
Storage Oregon is proud to bring secure outdoor RV storage spaces to McMinnville area residents. Our desire is to serve your needs to store RVs, Boats, Trailers, 5-wheel and more with a top notch Salem, Oregon facility offering our 10 5 Star Free Services/Amenities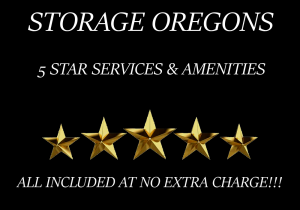 We are located with a convenient location between Salem Parkway and I-5 in Salem.
You can read more about our low cost storage and easy access here and our lowest cost service in the area.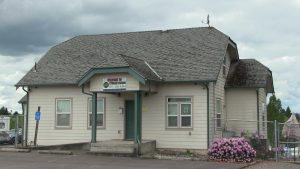 McMinnville OR. –  RV Storage News
Boat, Car and Trailer Storage News for McMinnville Oregon